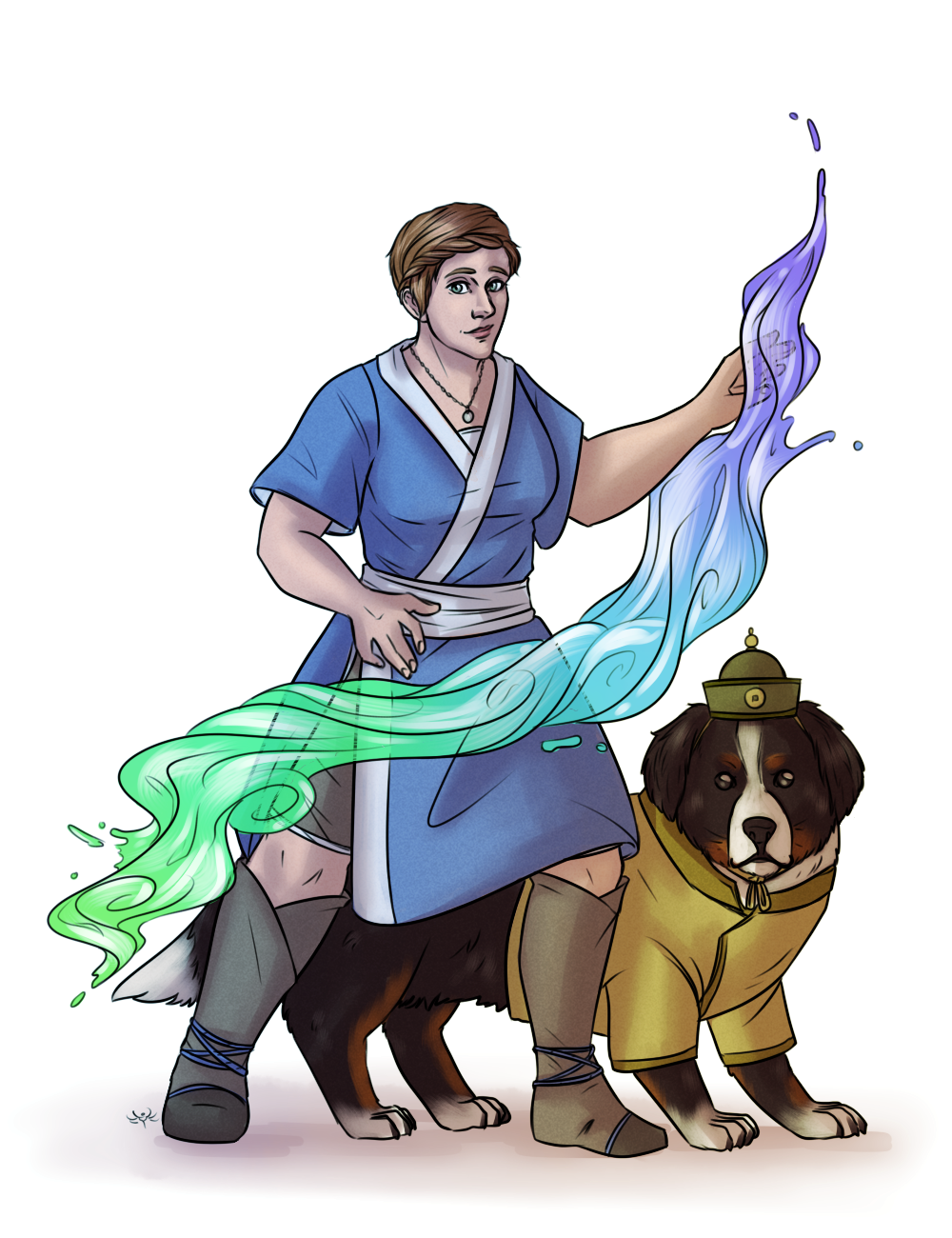 Ship
Owner/Dyer
Pronouns: she/her
I'm an indie dyer from the US PNW who gets inspiration for yarn colors from my fandoms! I mostly get my inspiration from anime, video games, and YA books that I love. I've been dyeing yarn since 2018, and crocheting for 12. I've always loved sharing my passions with others, whether that is screaming about the things I love, or teaching others how to create.

I'm also a huge dog person and have a Bernese Mountain Dog named Pico, and a Golden Retriever named Eri. They are my co-hosts during a weekly dyeing stream on Twitch!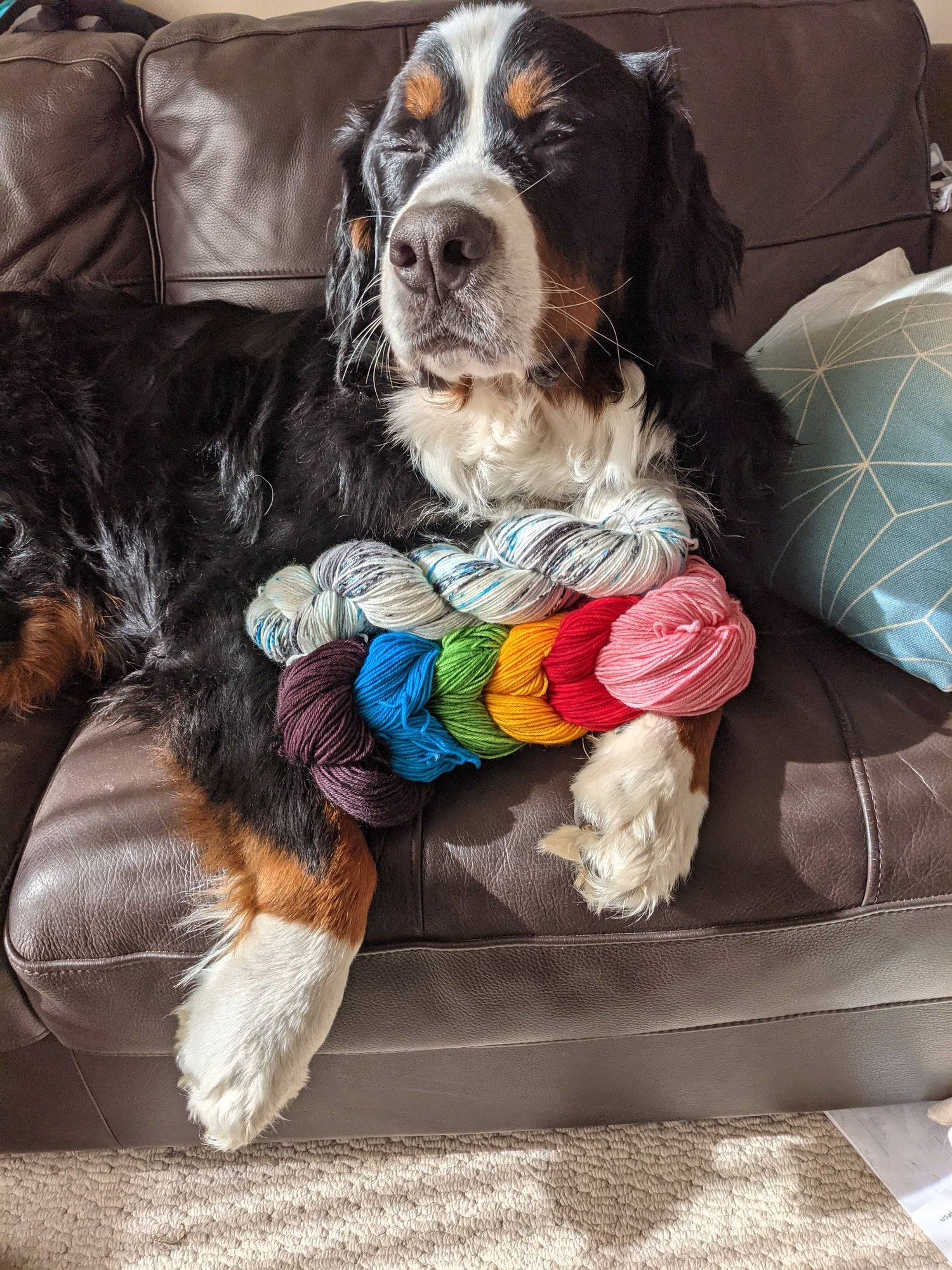 Pico
Chief Security Officer / Mascot / Senior Yarn Model
Pronouns: he/him
Don't let that regal and handsome face fool you, Pico is a big goofball! He is 95lbs of pure lap-dog, and the best yarn model!
Eri
Communications Specialist / Junior Yarn Model
Pronouns: she/her
Eri is the newest addition to the team! She is enthusiastic and not afraid to make her opinions known!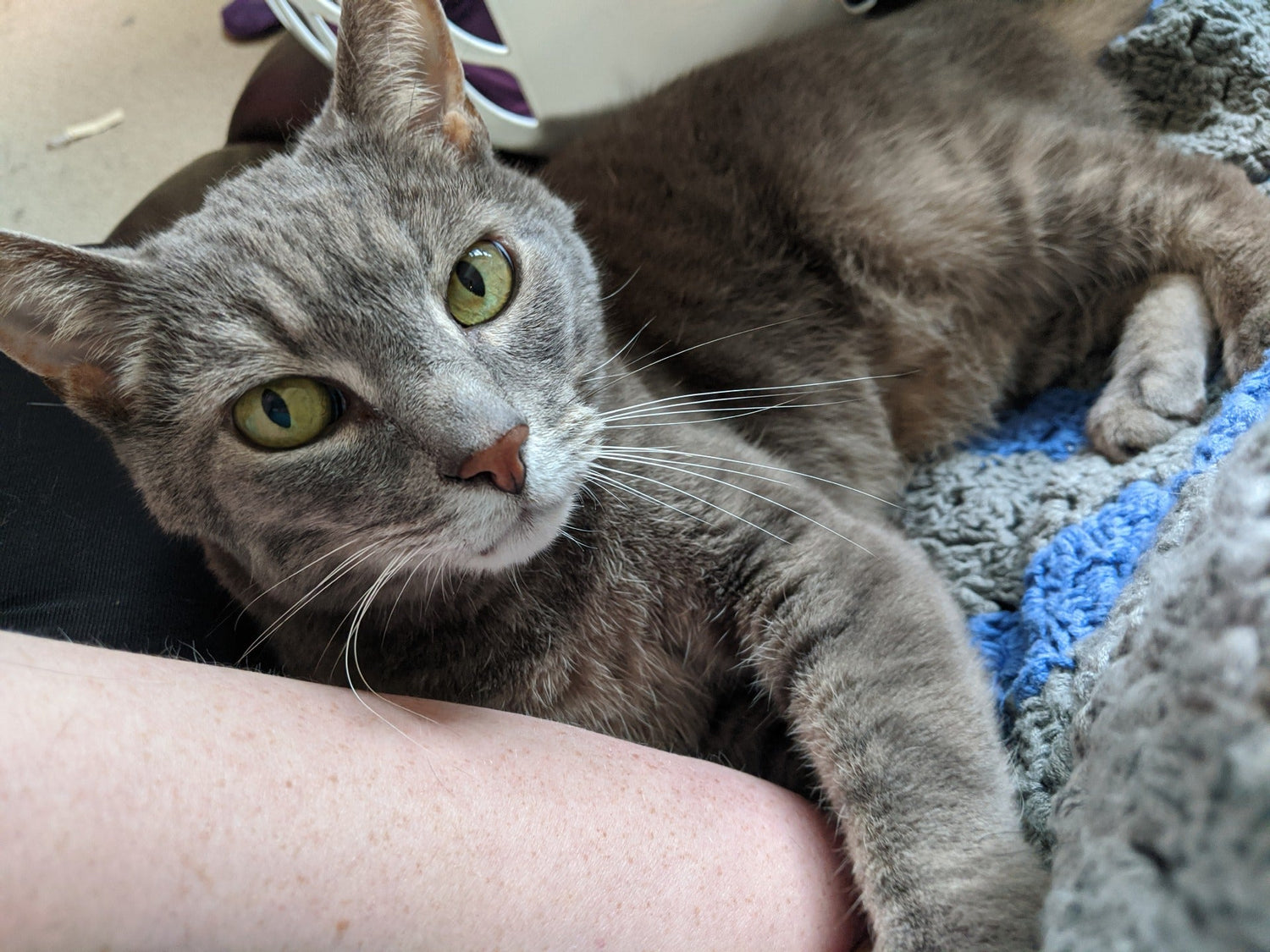 Jarkko
Quality Assurance
Pronouns: he/him
Our resident "Old Man" kitty. He is known to steal test mini skeins and wander through the house yowling his opinion about it in the middle of the night.